508-548-8888

Cape Group Home Page

Our Mission Statement

Search Cape Cod MLS

Search the Off Cape MLS

Real Estate in the US
REindex.com, The Site Engine®

Mass Real Estate Agent
Web Sites where they work.

Heath Coker's Blog

Free Property Value Estimator

Falmouth Schools

Falmouth Elementary Districts

Why do business with
Robert Paul Properties?

Home Inspectors
Consumer Fact Sheet

What We Are

Who We Are

Falmouth Zoning Map (PDF)
Loads slowly

Where We Are

Real Estate Terms

"HUD" Homes

Mortgage Calculator

Septic System Information

Great Properties

Coker Family Page

Contact us
(Click here for email) OR

©Heath Coker
capegroup@capegroup.com
39 Judy Ann Dr, East Falmouth.
MA. 02536 USA
Tel:(508) 548 8888

It's a beautiful day on Cape Cod!
The Cape Group is now a part of

Robert Paul Properties.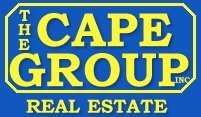 Cape Group Home Page

Nancy Coker Helin

(Heath's Sister)










































































































You can find great local
Falmouth, Massachusetts real estate
information on Localism.com Heath Coker is a proud member of the ActiveRain Real Estate Network, a free online community to help real estate professionals grow their business.
25 Crowell Road
New Everything & South of Route 28! Light & Bright. Gleaming Wood Floors. New Kitchen, Ne... (More Pics & Info)
$639,000
Updated on the 1/22/2020

---
Davisville Falmouth MA Cape Cod
Step back into the history of Lower Davisville. Old wood floors, a Fireplaced Parlor, a Mu... (More Pics & Info)
$Rented
Updated on the 1/1/2019

---
98 Elgin Road Pocasset Land For Sale
Almost 1/2 acre lot in Handy Point Association which has a beach, a dinghy dock, and a ten... (More Pics & Info)
$Sold
Updated on the 10/31/2018

---
Sippewissett Hill Top Ocean Views
A beautiful home with hilltop views across the Vineyard Sound. Custom built with expansive... (More Pics & Info)
$Sold
Updated on the 10/10/2018

---
17 Dixon DR Mashpee MA Winslow Farms
This one is ready to move in and enjoy! Welcome to Cape Cod living. From the refreshing in... (More Pics & Info)
$Sold
Updated on the 10/10/2018

---
149 Allen Ave 02540 Falmouth
Classic ranch in Belvidere Plain area. Don't wait for the open house ! Sprawling 1850 squa... (More Pics & Info)
$Sold
Updated on the 10/10/2018

---
139 Allen Ave 02540 Falmouth MA
Land in Belvidere Plain. 12,000 ft lot in Downtown Falmouth. ... (More Pics & Info)
$Sold
Updated on the 10/10/2018

---
Falmouth, Bourne, Mashpee, Sandwich, Barnstable
Holly and I are with buyers and sellers almost every day. Because we are showing propertie... (More Pics & Info)
$Is Your Home Holding Its Value? Ask Us!
Updated on the 5/7/2018

---
Upper Cape Cod and South Coast of MA
The number 1 company for Luxury Real Estate Sales across Cape Cod and the South Coast is R... (More Pics & Info)
$Luxury Real Estate
Updated on the 5/4/2018

---
177 Shore Street Falmouth MA Falmouth Village
Beautiful! One level living throughout this 2700 sq ft home that was thoughtfully expanded... (More Pics & Info)
$1,000,000 Sold
Updated on the 5/1/2018

---
60 Fresh River 02540
This is a quiet comfortable neighborhood where you can walk to Surf Drive Beach or relax o... (More Pics & Info)
$Sold
Updated on the 5/1/2018

---
Corner of Menauhant and Bay View
Your beach house is ready for you! Here's a 3 bedroom 2 bath, one level home, move in cond... (More Pics & Info)
$Sold
Updated on the 5/1/2018

---
96 Bridge St. Acapesket Beach Association
Like New, Water View, 4 Bedrooms, 4 baths, 2 First Floor Masters, Patio with gas grill, ya... (More Pics & Info)
$SOLD 1,350,000
Updated on the 5/1/2018

---
106 Sandcastle Dr Davisville 02536 East Falmouth
A gleaming, contemporary cape, with 2 car garage, in Lower Davisville. The original owners... (More Pics & Info)
$Sold
Updated on the 5/1/2018

---
33 North Bournes Pond, 02536
Turn the key, enter, and relax. Looking out over the tranquil waters of Bournes Pond, you ... (More Pics & Info)
$910,000 - Sold
Updated on the 5/1/2018

---
55 Seashell Lane, Davisville (East Falmouth)
The living is easy here. Relax, read, garden, go boating, or cook out on the sprawling dec... (More Pics & Info)
$Sold
Updated on the 5/1/2018

---
North Falmouth, 21 Blue Shutter
4 bedroom 2 bath, 2 car garage, fireplace and near beaches, bike path, shopping, and an ea... (More Pics & Info)
$Sold
Updated on the 5/1/2018

---
Lower Davisville - House Beautiful! Open Sun 10-12
Some of Falmouth's nicest assets (and best buys) are in Lower Davisville. This is a move i... (More Pics & Info)
$Sold
Updated on the 5/1/2018

---
Luxury Waterfront Property Cape Cod
Private beach access, true Water front beach front. 3 bedrooms and 3.5 baths. Quality, spa... (More Pics & Info)
$Sold - $1,079,000
Updated on the 5/1/2018

---
9 Standish Ave Sippewissett
Hilltop 4 bedroom in Sippewissett with deeded beach rights to Gunning Point/Cape Codder Be... (More Pics & Info)
$Sold
Updated on the 5/1/2018

---
Falmouth Heights
Quietly watch the sunset from your pooled patio, or cozy up in the fireplaced living room ... (More Pics & Info)
$Sold - 1,850,000
Updated on the 5/1/2018

---
Waquoit Water View
Mourning doves softly calling, warm sun rising, a good cup of coffee and the daily reads. ... (More Pics & Info)
$Sold
Updated on the 5/1/2018

---
Falmouth, MA
Lochstead On Coonamessett Pond is a gated community designed intended to keep the naturall... (More Pics & Info)
$Sold
Updated on the 5/1/2018

---
10 Spindrift Hill
Serene Setting in Sippewissett. Peaceful, Privacy, Near Beaches, with some Water Views. H... (More Pics & Info)
$Sold - 650,000
Updated on the 5/1/2018

---
10 Marsh View in Lower Davisville
Lower Davisville Gambrel with a fenced, shady, yard on a level lot. Short walk to the beac... (More Pics & Info)
$Sold
Updated on the 5/1/2018

---
Luxury Cape Cod Real Estate
Luxury Cape Cod Real Estate Cape Cod vacation retreat! Entertain or just relax by the poo... (More Pics & Info)
$Sold $670,000
Updated on the 5/1/2018

---
142 Jericho Path 02536
Waterfront on Cape Cod for under $800,000. Views across Little Pond to Martha's Vineyard. ... (More Pics & Info)
$Sold
Updated on the 5/1/2018

---
18 Marshview / Marsh View Davisville 02536
Lower Davisville Cape style home with gorgeous gardens. Located in a quiet neighborhood wi... (More Pics & Info)
$Sold
Updated on the 5/1/2018

---
Windchime Condominium Mashpee MA
Beautiful end unit. 3 levels of living, 3 sleeping areas, 3.5 baths. AC, wood floors, dini... (More Pics & Info)
$Sold
Updated on the 5/1/2018

---
33 Bridge St. 02536
Beautiful! One level living throughout this 3300 sq ft home that has been attentively kept... (More Pics & Info)
$Sold
Updated on the 2/20/2018

---
North Falmouth
North Falmouth Waterfront Vacation Rental. This comfortable vacation home has been in the ... (More Pics & Info)
$6000 per week
Updated on the 1/20/2010

---