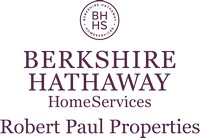 508-548-8888
Cape Group Home Page
Now part of:
Berkshire Hathaway Homeservices
Robert Paul Properties
as of Februry 2021
Our Mission Statement
Do you have a wish list?
Send us an email and
we'll help you find it !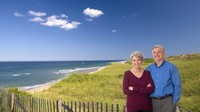 Thoughtful Thorough and Responsive


Search the Off Cape MLS

Do you need a real estate
Professional somewhere else
in the US?
We can put you in touch
with other experts.

Heath Coker's Blog

Free Property Value Estimator

Falmouth Schools

Falmouth Elementary Districts

Home Inspectors
Consumer Fact Sheet

What We Are

Who We Are

Falmouth Zoning Map (PDF)
Loads slowly

Where We Are

Real Estate Terms

"HUD" Homes

Mortgage Calculator

Septic System Information

Great Properties

Coker Family Page

Contact us
(Click here for email) OR

©Heath Coker
capegroup@capegroup.com
39 Judy Ann Dr, East Falmouth.
MA. 02536 USA
Tel:(508) 548 8888

It's a beautiful day on Cape Cod!
The Cape Group is now a part of:

Berkshire Hathaway Home Services
Robert Paul Properties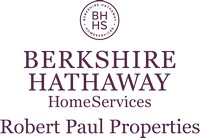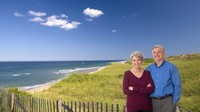 Cape Group Home Page

Professional River Outfitters
Grand Canyon River Trips

(Heath's Sister)











































































































You can find great local real estate information on the ActiveRain Real Estate Network, an online community to help real estate professionals and the public.
The HUD Home Buying Guide.
Owning a home of your own. The Cape Group is a HUD Broker. You must use a HUD Certified Broker to buy a HUD Home.
Almost everybody has a dream home. A place they like to wander through in their thoughts, choosing imaginary wallpaper and putting in imaginary skylights. But for too many people, dream homes remain just that-dreams. The reality of owning their own home never seems to become theirs.

We at HUD would like to help. HUD, short for the U.S. Department of Housing and Urban Development, is a government agency created to make the American dream of home ownership a real possibility for everyone. And that includes you.

Since 1934, we've been putting Americans, millions of them, through the doors of their own homes. We do it by making home buying easier and more affordable. You see, HUD owns homes in many communities throughout the U.S., and we offer them for sale at attractive prices and economical terms.

So that home you've been dreaming about just may be one you buy from HUD. But whether you decide on a HUD Home or not, you can use this guide to take you step by step through each stage of finding and buying your own home.Ask us by Email for your own page of listings that meet your criteria.


How much home can you afford?
Before you start shopping for a home, you need to know what kind of home to shop for. To determine that, of course, you've got to figure out how much you can afford to pay each month.

Fortunately, there's a pretty simple formula for coming up with this number. It's the Federal Housing Administration (FHA) formula that many mortgage lenders use. The FHA has found that most people can afford to budget 29% of their gross monthly income to housing expenses, depending on total debt. Buyers with no debt can budget as much as 41% of monthly income to housing.

Click here to use our handy-dandy mortgage calculator. Then come "back" when you are finished with your calculations! Be sure to ask your lender to help you estimate how much your total costs will be. It's time to stop talking about it and begin doing something about it.Ask us by Email for your own page of listings that meet your criteria.


Help is available.
You'll need someone to help you through the process of buying a home. That person should be someone you trust, someone who understands what you want.

A good real estate agent is all of these things. He or she will be well-acquainted with all the important things you'll want to know about a neighborhood you may be considering. The quality of the schools, the number of children in the area, the safety of the neighborhood, traffic volume: a real estate expert will be aware of these factors and more.

And all the financial details that can seem so mind-boggling to first-time home buyers are something the agent deals with every day. He or she will help you figure the price range you can afford, explain the advantages and disadvantages of different types of mortgages, guide you through the paperwork, and be there to answer last-minute questions when you sign the final papers at closing.

If you're buying a HUD Home, you're required to use a real estate agent. While purchasing a HUD Home may be easier than many private real estate transactions, there are still some requirements which must be met-certain forms that must be used, and procedures that must be followed. But these requirements are clearly stated in advance, and the real estate agent will be there to help you through it all.

There are no negotiations between buyer and seller when you buy a HUD Home. This can be a real advantage. There's no haggling about price-everything is spelled out in black and white. In some areas, a HUD office may accept a counter-offer from you, but if your counter-offer is not accepted, the home goes back on the market. What's more, HUD responds promptly to your offer, and if it's accepted, closing on the home will usually occur within 30 to 60 days.

Finding a HUD broker is not difficult, especially since so many real estate brokers are happy to sell HUD Homes. All you need to do is to call a few brokers who work in the area you're interested in and you'll find someone willing and experienced. Some brokers specifically advertise their desire to sell HUD Homes in the real estate sections of newspapers.

Best of all, the valuable help you'll receive from the real estate agent is usually free! In most instances, agents get their sales commission from the home seller, not you, the buyer. Even if you're buying a HUD Home, HUD will pay the broker's commission.Ask us by Email for your own page of listings that meet your criteria.


There's a HUD Home with your name on it.
Out of all the homes for sale in your area, there is likely to be one that has everything you want. The trick is simply to find it.

Of course, your real estate agent is going to be a big help. But even the agent will need to know what your priorities are. Is a short commute important to you? Or are schools your biggest concern? How many bedrooms to you think you need?

Before you begin looking at homes, try to decide in advance exactly what you want. This can save you and the agent a lot of time. It's a good idea to actually write down your wishes, and share the list with your agent. This is helpful because he or she will usually have lists of the properties for sale in your area, including all the HUD Homes. In some cities, newspapers carry listings of HUD Homes, but this is not always the case. A broker should have all the information you need.

Almost any home you look at will have room for improvement. But the more that needs to be done to a home, the less you're going to have to pay for it. HUD Homes, because they're sold in "as-is" condition, can often be a great, affordable opportunity for the fixer-upper. Many are in fine neighborhoods and offer outstanding values. And while some HUD Homes do qualify as "handyman specials," many are in very good condition.

HUD does not warrant the condition of its properties, but will give you the information it has about the condition of the property you're interested in. You can use this information in formulating your bid.

There's even a HUD loan program available, the 203(k), where buyers can borrow money to make repairs on some properties. You repay these funds later, as part of your mortgage. Just be aware that 203(k) funds aren't available for all h houses in all areas. Ask the real estate agent you're working with about 203(k) availability in your area.Ask us by Email for your own page of listings that meet your criteria.


Beginning to make it your own.
Once you've found the home of your dreams, it's time to make an offer to buy it. Before deciding how much to offer, HUD urges you to get a professional inspection. It can also be helpful to find out how long the home has been on the market-if it's been for sale a while, the seller may be more willing to bargain.

After you and the agent have prepared your offer, he or she will present it to the seller. It may be accepted or rejected, or the seller may counter your offer by asking for a higher price or by making changes in the sales contract.

Making an offer to buy a HUD Home is often much easier than the process of buying a home on the private market. You'll submit your offer through a real estate broker, in the form of a sealed bid using the HUD contract form. The person making the highest acceptable bid is generally awarded that HUD Home.

Offers for HUD Homes can only be made through a licensed real estate broker. This way, HUD requirements are met and buyers get the help they need. HUD will pay real estate commissions of up to 6% if the commission amount is requested as part of the bid.

Sometimes HUD accepts an offer that's less than the listing price, depending on market conditions and the length of time the property has been on the market. Sometimes buyers make bids higher than the listing price, if they believe the market conditions demand it, or if the home is particularly appealing.

You will generally make your offer for a HUD Home during a designated "Offer Period." At the end of the 10-day offer period, all the bids received on the home will be opened at a public event which you may attend. (Full-price offers are often opened immediately.) If your offer is accepted, your broker will be notified, generally within 48 hours.

Earnest money. When you make an offer on a home, the seller will usually require an "earnest money" deposit as proof that your offer is serious. If the offer is accepted, your earnest money deposit will become part of your down payment or closing costs. If your offer is rejected, the broker will return your earnest money to you.Ask us by Email for your own page of listings that meet your criteria.


You're almost home.
Different loans for different home buyers.

Just as there is more than one kind of home, there is more than one way to finance it. Mortgage lenders have come up with many different methods of helping you pay for a home - each one with its own advantages and disadvantages.

First of all, you should know that HUD itself does not provide financing. You can obtain financing through a bank or mortgage lender. And since many HUD Homes are eligible for FHA-insured mortgage loans, this often make financing easier to obtain. However, you are not required to get an FHA loan to buy a HUD Home.

Fixed-Rate Mortgage. With a fixed-rate mortgage, your interest rate stays the same for the term of the mortgage, which is usually 30 years. Your principal and interest payment remains stable, making it easier to plan a monthly budget. However, initial interest rates tend to be higher than with other types of loans.

Adjustable-Rate Mortgage. With an ARM, your interest rate and monthly payments start out lower than with a fixed-rate, but your rate and payments can change either up or down, depending on where interest rates in general are going. (If they're going up, your monthly payments will probably go up as well, sometimes significantly.)

FHA-Insured Mortgage. In this type of loan, the Federal Government insures the lender against loss in case the home buyer defaults on the loan. This program was set up so that Americans who can't afford the 10% to 20% down payment required by most lenders can still buy a home. Many HUD Homes can be bought with FHA-insured mortgages, which allow you to purchase the home with as little as 3% down. You do not have to a first-time buyer in order to qualify for an FHA loan.

VA Loan. Under this program, the Department of Veterans Affairs guarantees the lender against loss. HUD Homes may be purchased with a VA loan or any other loan.

Assumable or Non-Assumable. You may find a home with a mortgage loan you can "assume" from the previous owner. This means that the lender is willing to transfer the old loan on the home to you. These loans can be wonderful bargains, and the paperwork is usually not very complicated.

Before you decide which loan is right for you, talk to your loan officer. You'll get information that will help you figure out which option best suits your needs.Ask us by Email for your own page of listings that meet your criteria.


HUD brings your up-front costs down.
The costs of buying a home are more than just the price you agree to pay for it. Before you move in, you'll have to pay various charges, which we explain below. The good news is, with HUD Homes these costs may be lower than they are with other homes.

Down Payment. Most people know that a down payment is a percentage of the price of the home that must be pain up front, in cash. Many people don't know that HUD can reduce that down payment from the normal 10% to 20% to a much more agreeable figure of 3%, or even less! On a $50,000 home, that means $1,500 versus $5,000 or $10,000.

Closing Costs. This term covers various fees your lender charges for providing your loan, and other expenses. Closing costs typically add up to about 3% or 4% of the price of your home, depending on where you purchase it. But when you buy a HUD Home, these costs are often picked up by HUD-if they are specifically requested, by dollar amount, in the sealed bid offering. If you buy a HUD Home, HUD may pay many of your usual and customary closing expenses plus real estate sales commissions up to 6%. Just remember that closing costs and sales commissions are deducted from the bid amount in making the decision as to which offer brings the greatest return to HUD. Since bidding is competitive, you may, in order to offer a more competitive bid, pay your own closing costs. This makes HUD's net return greater, making your bid more favorable and increasing the likelihood that HUD will accept your offer.

Commissions. These are paid to the broker by the seller, and usually amount to 6% or 7% of the cost of the house. When you buy a HUD Home, the selling agent's commissions are usually paid by HUD. HUD will pay a total sales commission of up to 6%.Ask us by Email for your own page of listings that meet your criteria.


Checking it out before you check in.
Before you buy anything, you'll want to know exactly what it is you're getting. With something as important as your home, you can't know too much. That's why it's a good idea to get a professional inspection of your home-even before you make the offer. HUD strongly urges every home buyer to get a professional inspection, whether you're buying a HUD Home or not. HUD Homes are sold in "as-is" condition.

That means you agree, if you buy the home, to accept it in its present condition. HUD does not pay for the correction of defects in existing homes that it sells or on homes purchased with FHA-insured mortgages.

The owner of the home will be responsible for needed repairs. Therefore, be sure of the condition of the home before you submit your offer.Ask us by Email for your own page of listings that meet your criteria.


The finish line.
The day you finally close on your new home will probably be one of the most exciting in your life. Finally, the long, tedious process of finding a home and getting a loan is over, and by the time the day is done, you'll be the proud and happy owner of your new home. Before that day ends, you will be asked to sign a seemingly endless number of forms, but the closing agent will go over each one with you. It's all necessary, but you can make it a little easier by asking the real estate agent about it before the big day comes. Ask us by Email for your own page of listings that meet your criteria.